Picture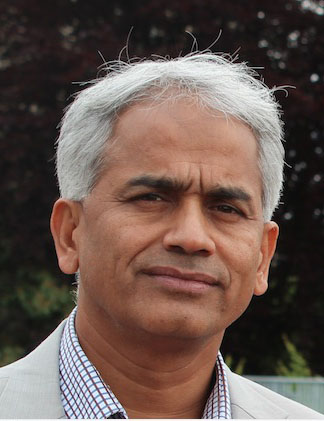 KIOCH was able to embed medical knowledge, entrepreneurship and expertise in development aid within the hospital through its committed Board of Founding Directors.
Chairman
Prof Dr Bhagawan Koirala
Members
Mr. Govinda Adhikari, Senior Journalist and Chair of Karuna Foundation Nepal
Mr. Deepak Raj Sapkota, Initiator and Executive Director of Karuna Foundation Nepal
Mr. Birendra Basnet, Managing Director of Buddha Air, Nepal
Dr. Jyotindra Sharma, Executive Director of Gangalal Heart Hospital, Nepal
Ms. Bhawani Rana, Chair of Federation of Nepalese Chamber of Commerce and Industries, Nepal
Mr. Bhuwan Kumar Dahal, Chief Executive Officer of Sanima Bank, Nepal
Each newsletter we will introduce one of the board members.
We start our series with our chairman Prof. Dr. Bhagawan Koirala.
Prof. Dr. Bhagawan Koirala is a Cardiothoracic Surgeon, Professor and social worker from Nepal. He is best known for pioneering Open Heart Surgery in Nepal and for starting an operational cardiac care for the public. With his graduation (MD) from Kharkov Medical Institute (Ukraine), he did his Post graduation (M.S. Cardiothoracic) from National Institute of Cardiovascular Diseases, Dhaka University in Bangladesh. He also did fellowship in Adult Cardiac Surgery in USA in Paediatric Cardiac Surgery in The Hospital for Sick Children, University of Toronto, Canada.
Dr Koirala, the Head of Department of Cardiothoracic & Vascular Surgery at Manmohan Cardiothoracic Vascular and Transplant Centre (MCVTC) at the Institute of Medicine (IOM), TU. He is the former Executive Director and Chief of Cardiac Surgery at Shahid Gangalal National Heart Centre (2001-2009), Act. Executive Director of Manmohan Cardiothoracic Vascular and Transplant Centre and Executive Director of Tribhuvan University Teaching Hospital (2012-2014),
He is also known for his sincerity, honesty and commitment towards his job. He is credited not only for establishing a clinically operational cardiac service in the nation but for his effort and involvement in the policy making to keep the treatment of heart disease within the reach of underprivileged ones.
Dr Koirala is involved in different projects, drives and campaigns to be able to raise funds for needy patients. He is the key person to advocate for free children's heart surgery, free cardiac treatment scheme for senior citizens & all patients with RHD.
"Having been able to serve hundreds of thousands of people and operate more than 14,000 hearts over the years, I still feel that there is a lot to do in our health care service, especially in the field of child health. Paediatric care is one of my keen interests and absence of a comprehensive care centre for children strikes me all the time. I believe KIOCH will definitely have a significant contribution to the child health care of the country."